The NSN Weapon Cart 24 stores up to 24 assorted rifles.
CWR50 includes 24 pairs of Combat Weapon Holders & 24 Combat Barrel Saddles with retainer cords to stage and transport 24 rifles.
Weapon Cart Capacity: 24 assorted rifles (M16, M4, Shotgun, AK47)
Weapon Holders also support M240s, M249 SAWs, MK17s, M110s and other like crew served weapons
Secure transport handles on both sides of cart are an integral part of the weapon cart construction, fixed in place
Casters including 2 casters with brakes
Caster Capacity 1,200 lbs per caster
Weapon Cart does not lock weapons
Slotted weapon cart base allows for weapon holders to secure the buttstock of weapons
Side panels close off ends of weapon cart
NSN: 1095-01-620-5551

PN: CWR50
52″ H x 39″ W x 28″ D
Heavy Duty Casters with Brakes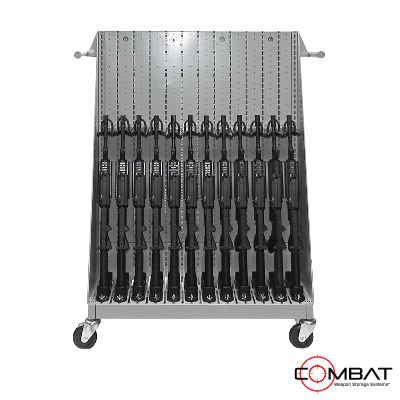 NSN Weapon Cart 24 – Configurations
CWR50 Weapon Cart 1095-01-620-5551
CWR50 is our NSN Weapon Cart 24, designed to stage and transport up to 24 assorted rifles. Storage of rifles in our open transport cart is not secure. CWR50 is meant to be used in secure arms rooms to temporarily store and also transport weapons.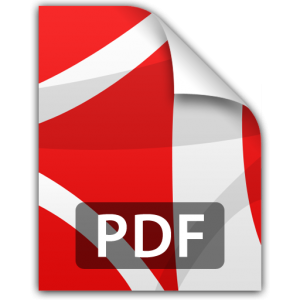 For more information:  Combat Weapon Storage – NSN Weapon Rack – CWR50