Combat Weapon Storage was awarded a contract replacing legacy Dasco weapon racks for this US Air Force Security Forces Squadron Armory.
This Dasco weapon rack system from an Air Force Security Forces Squadron installed on mobile carriages had design and performance issues. This included a less than legal workable aisle space at less than 32″. The bi-fold weapon rack doors from the system had become damaged over time and had no room to grow for additional weapons requiring storage.
One of the two core issues with the existing installation was poor space planning with a less than legal 31″ W access aisle. Considering that weapons exceed 31″ in length, weapons had to be carefully carried in and out of aisles so as to not hit the weapon on the weapon racks every single time a weapon was issued or stored. The lack of a workable aisle space created a hardship on armorer's within the weapon rack system.
The second core issue with the Dasco weapon rack system was the overall height of the weapon racks. At 64.5″ H, the racks were able to accommodate double tier M4s within the same cabinet but had no room for any additional storage. M16s, M240s, M249s and other longer weapons could not be stored double tiered, requiring 5 mobile carriages. The unit wanted to group together M9s and magazines with the M4s to issue those weapons together.
Another issue with the weapon racks is the use of a stock saddle, which is meant to keep a weapon stock from colliding with the next rifle over but does not control the buttstock of the rifle. These M4s without proper buttstock storage control were colliding with adjacent M4s inside of the weapon rack.
The 64.5″ H Dasco weapon rack no longer met the unit's storage capacity and mission requirement's with additional weapon storage desperately needed and no floor space to add on to the system.
Due to the 31″ W access aisle, the unit was not able to have doors on all of the Dasco weapon racks or they would have even further obstructed the aisle.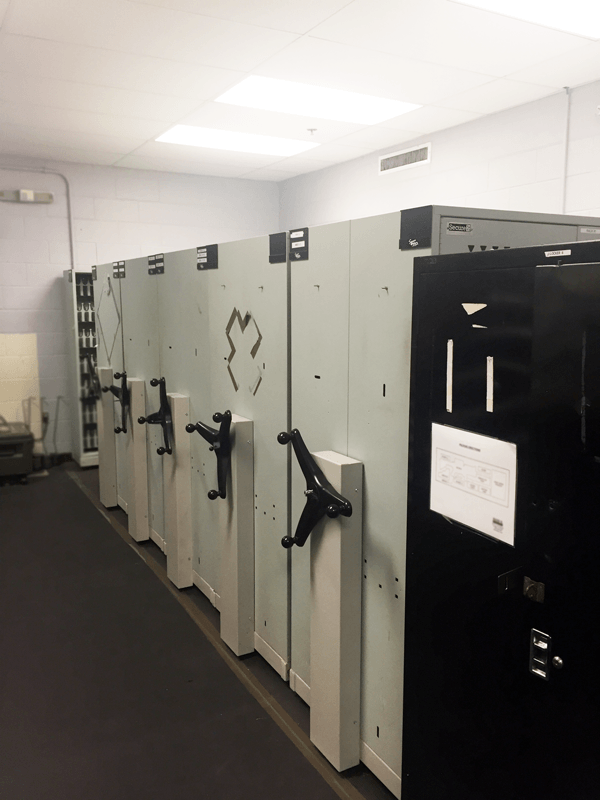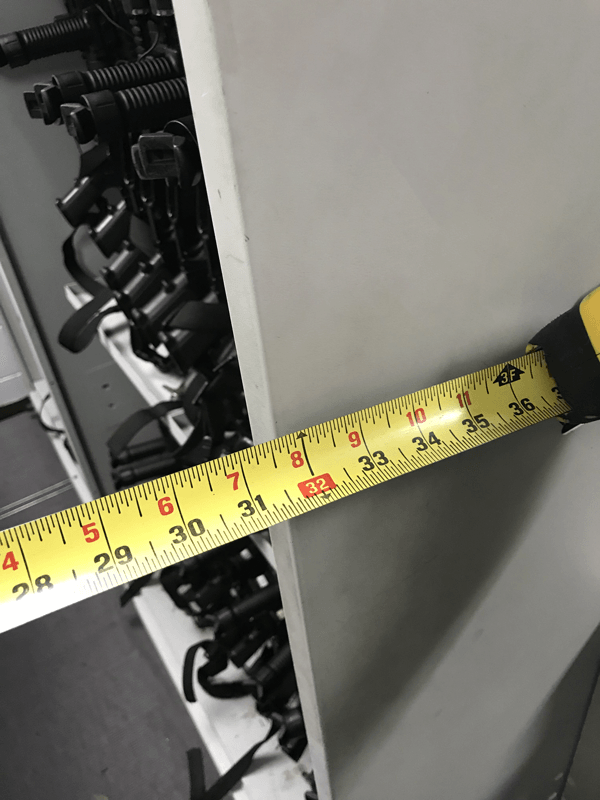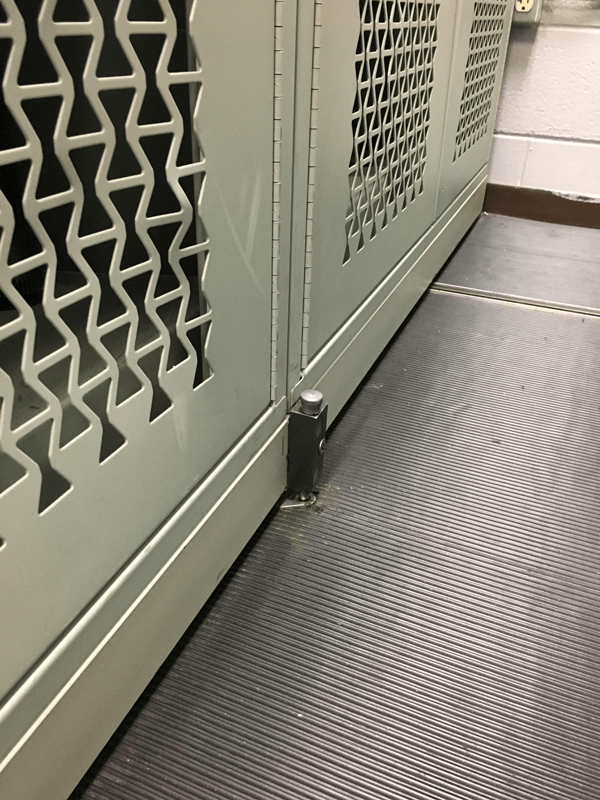 Dasco Weapon Racks were replaced with mid-tier height Combat Weapon Racks.
Aisle spacing between Dasco weapon racks included a less than legal access aisle.
Bi-Fold weapon rack doors were damaged from regular wear and tear with the steel bowed in.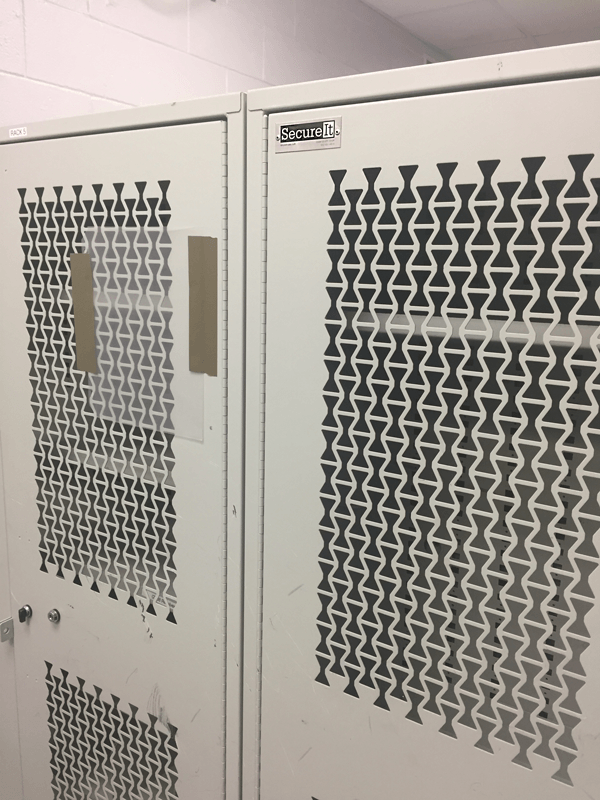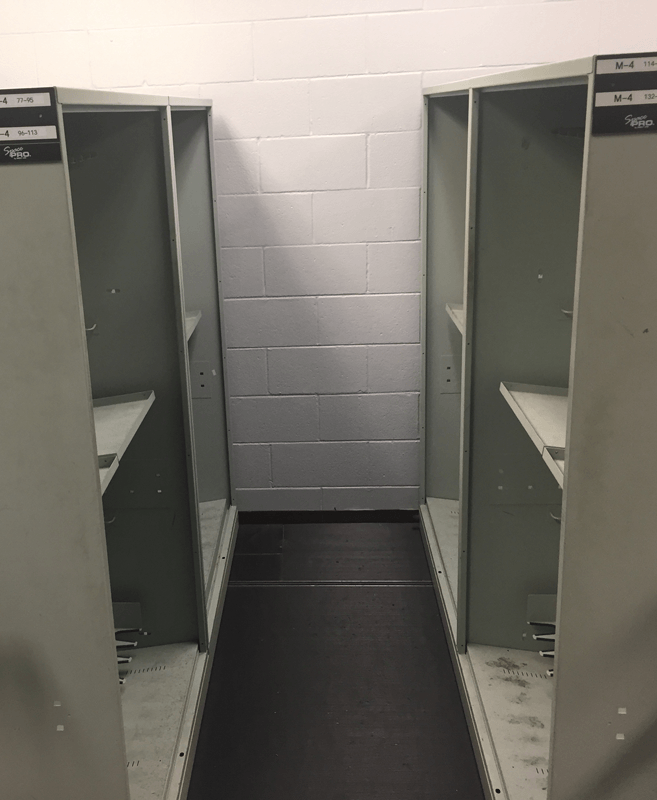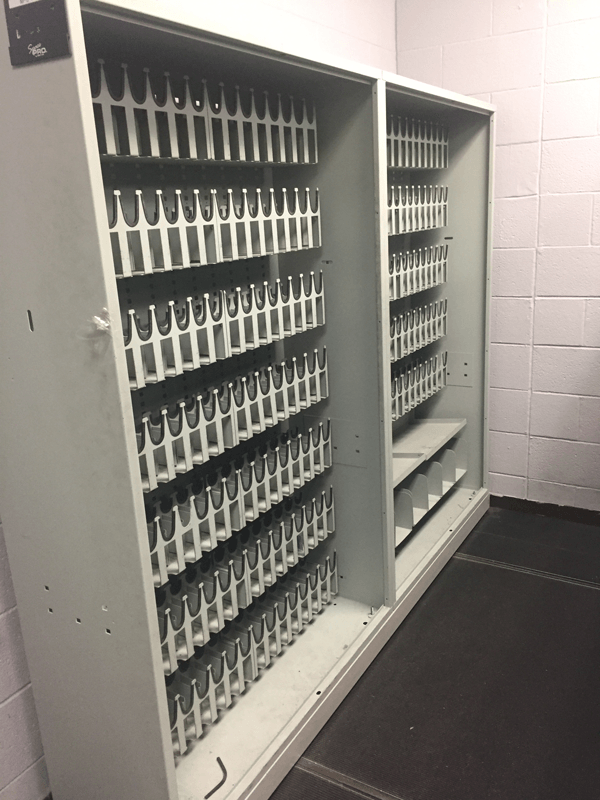 Dasco weapon racks end of life replacement.
M4s left behind scuff marks on the steel shelf base where buttstocks were not secured while stored with a stock saddle causing weapon rotation.
Replacing Dasco Weapon Racks with taller Combat Weapon Racks allowed for pistols to be stored together with M4s, freeing up additional rack space for more weapons.
Replacing Legacy Dasco Weapon Racks
Replacing legacy Dasco weapon racks in arms rooms across the military includes both free-standing and mobile weapon rack systems.
For this project we utilized mid-tier height Combat Weapon Racks featuring reverse bi-fold doors on custom mobile carriages with two tiers of storage primarily for Security Forces duty M4s and M9s including full width adjustable storage shelves to store asps, OC spray and any detached optics or M203s. The balance of the weapon racks stored M16s, Shotguns, M240s, M249s, Honor Guard M14s, Tasers & ammo storage. Storage shelving was also supplied for secure storage and for radio charging banks.
As high density mobile storage system experts, Combat Weapon Storage was able to re-use the existing track and flooring installed with new custom carriages. This allowed the Security Forces Unit to stay active during the weapon rack installation and minimized the amount of down time for the implementation. The mobile carriage system was finished with full height end panels to close off the gear box.
With adjustable Combat weapon holders, armorers can now accurately secure the buttstock of each rifle eliminating the twisting of weapons caused by using a stock saddle by the competitive weapon rack system.
The existing Dasco weapon rack system stored 12 weapons across a 42″ W weapon rack. Replacing them with 42″ W Combat Weapon Racks  allowed for 14 weapons across the same footprint, increasing the storage capacity per rack and with the ability to double tier M4s over M16s and M249s, we were able to reduce the number of carriages in the system in addition to increasing storage capacity giving the armory a much larger and legal access aisle to store and retrieve weapons within their high density mobile weapon rack system.
Mid-Tier Height Combat Weapon Racks with finished full height end panels.
Two tiers of M4 storage with full width adjustable storage shelf and magazine shelves for ammo storage.
Full height finished end panels protect the gear box on mobile weapon rack carriage systems.
M4 and M9 stored together with adjustable weapon holders able to secure the buttstock.
Storage shelving for radios and radio chargers.
Combat Weapon Storage Systems have been designed in company arms rooms,
ARMAG portable arms rooms, joint armories and special forces armories for all branches of military.

Contact Us Now For More Information.