We started seeing molded plastic storage bins being used in weapon racks back in the late 2000s when one of our competitors started sourcing a material handling cabinet with louvers on the back panel. These plastic bins have fixed dimensions that effectively reduce the cubic feet of storage inside of weapon racks.
Why full width adjustable steel storage shelves provide more storage capacity?
A full width adjustable steel storage shelf not only provides unobstructed storage across the entire width and depth of the shelf, it also provides height and weight capacity not afforded to plastic storage bins.
Let's take a 36″ W weapon rack as an example. Using 6 total 6″ W storage bins across those 36″ of space, the storage bin has a usable inside width of 4-3/8″ and a usable depth of 10-1/4″ L. Multiplying this out, the end user receives only 26-1/4″ of usable space broken into 6 total 4-3/8″ W plastic storage bins. The depth is restricted to only 10-1/4″ D per bin. The bins capacity is further restricted if a partition is used to divide the bin in two.
The inside dimensions of 6 total 6″ W plastic storage bins equate to less than 1 total cubic feet of storage per tier.
A 36″ W shelf utilizing the full depth and 12″ of height equate to 3.76 cubic feet of storage per shelf level.
In terms of linear feet of storage, 26.25″ of bin space per tier is slightly over 2′ of usable linear feet of storage but only in 4-3/8″ W increments. A 36″ W shelf still receives 36″ of usable width, which is 37% more linear feet of storage than plastic storage bins with no width or depth restrictions.
By comparison, a 36″ W x 15″ D shelf receives the full unobstructed width and depth of the shelf with much more weight capacity and no height restrictions. Shelves can also be setup with adjustable dividers to create compartments if necessary.
Plastic bins molded plastic lips that hook onto louvers receive stress cracks in them over time with a weight capacity of these bins at only 30 lbs per bin.
With the math above, we are showing armorers why plastic bins are nothing more than a cheap sales and marketing gimmick that should not be accepted as an alternate to steel storage shelves.
Using our reinforced fully slotted adjustable back panel, we can use many different shelf widths to 12″, 15″, 18″, 24″, 30″, 36″ & 42″ W shelves do not have to be side wall to side wall inside of our weapon racks. They can be placed anywhere there is space to install them.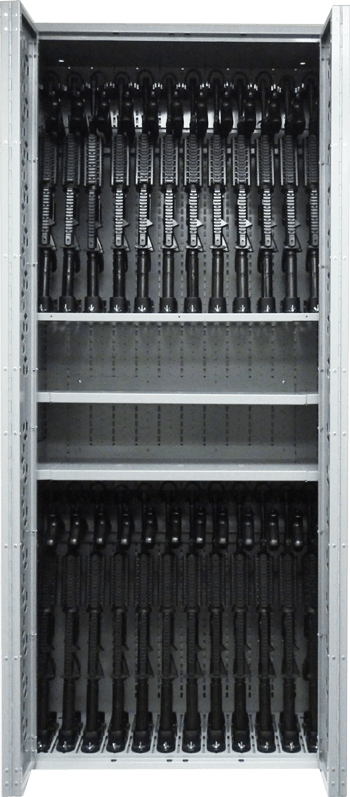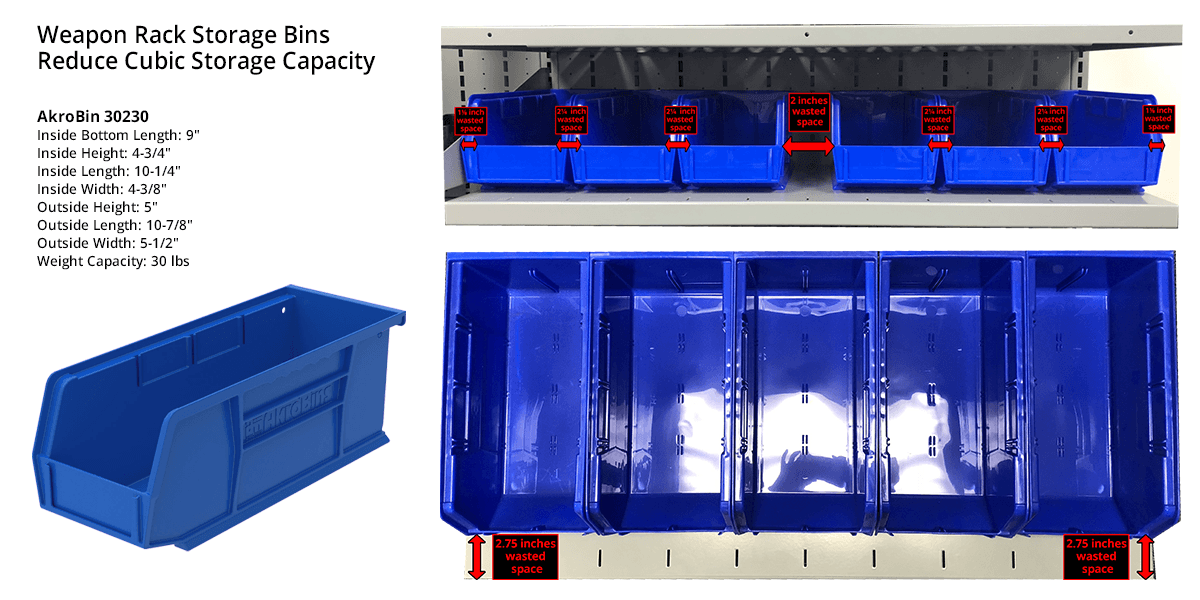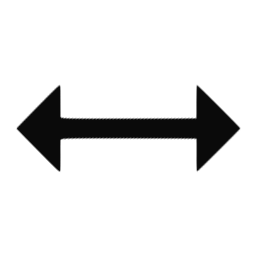 Combat Weapon Rack Shelf Width: 36″ inches
Plastic Bin – Wasted Space: 13.25″ inches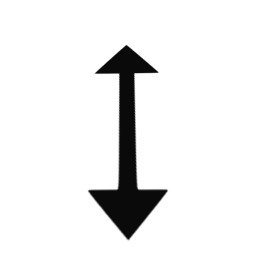 Combat Weapon Rack Shelf Depth: 15″ inches
Plastic Bin – Wasted Space: 4.75″ inches