Modular Wall Mount Weapon Panels
Ask about how to utilize DLA TLS (Tailored Logistics Support) contract
Modular Wall Mount Weapon Panels present an interesting weapon storage application. In most cases, free standing weapon shelving is more appropriate and better supports storage.
When weapon storage needs to be mounted directly to the wall and not free standing, mounting weapon panels to your wall allows for weapon and gear storage above the floor.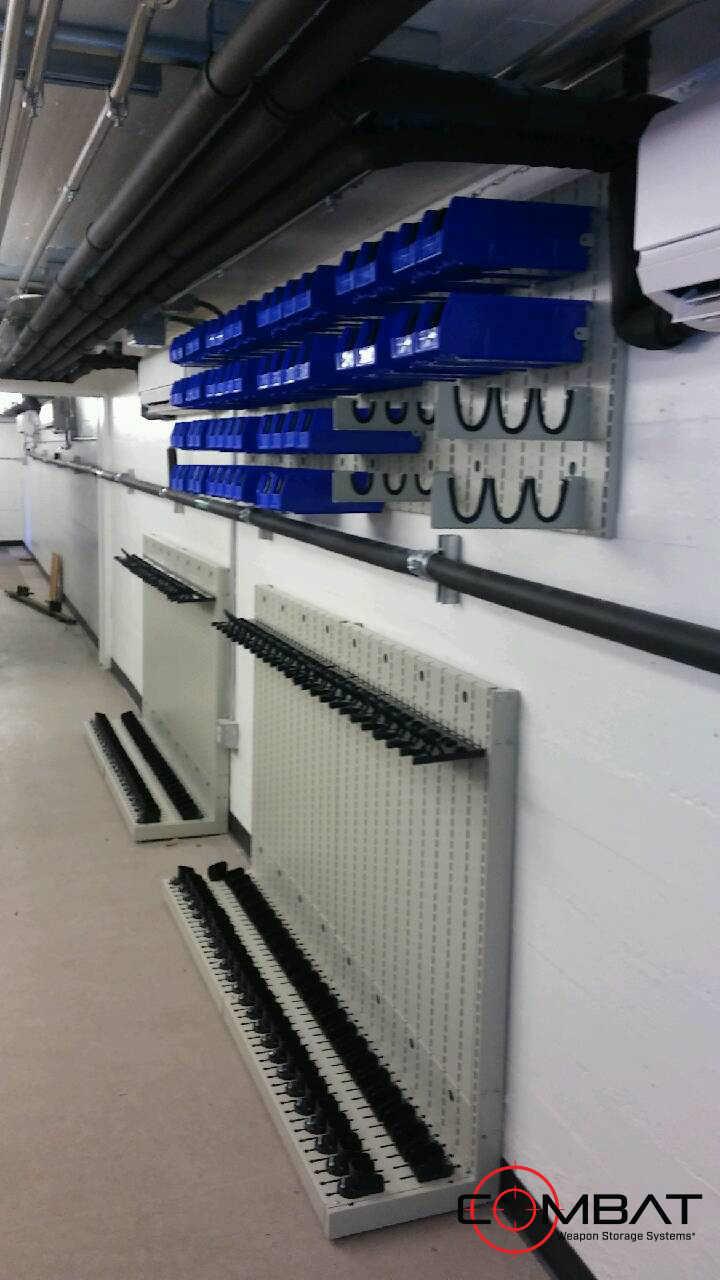 Various weapon panel sizes allow for standard but custom configurations to outfit your armory.
Modular Wall Mount Weapon Panels range in size from 48″ H to 36″ W with standard widths at 18″, 24″, 30″ and 36″. Standard heights are available at 24″, 30″ & 36″. The variation in weapon panel sizes allows us to mix and match dimensions as needed to fill your wall with your weapon inventory.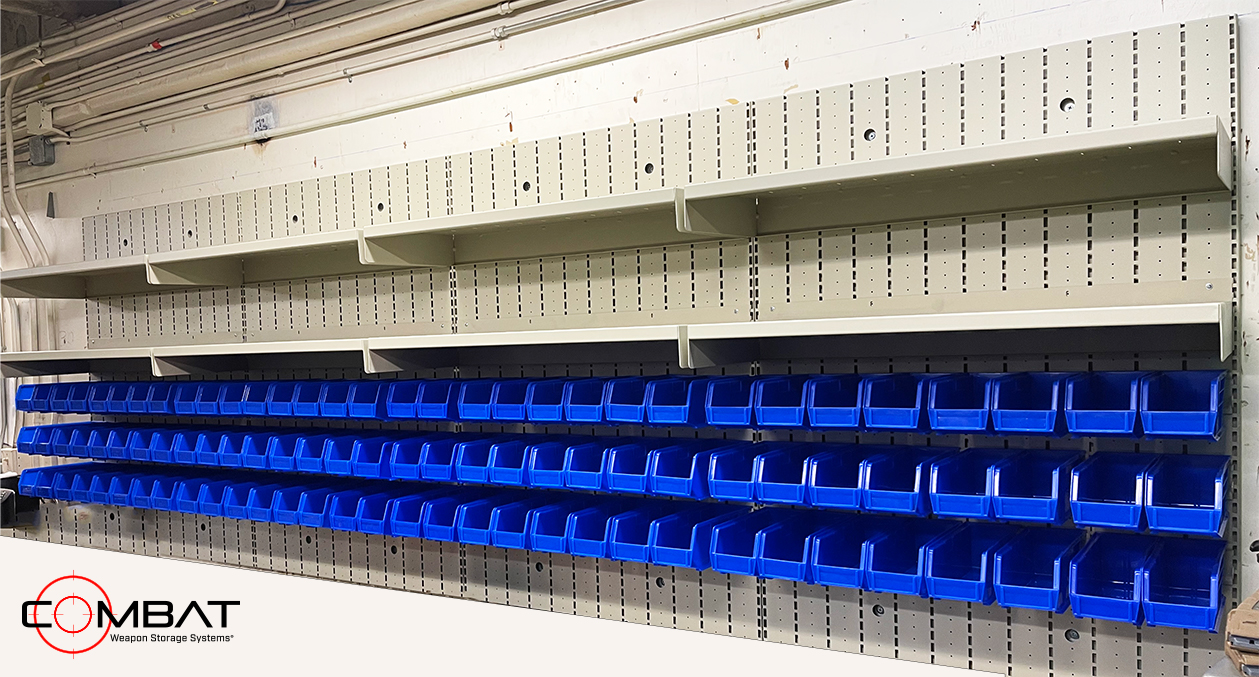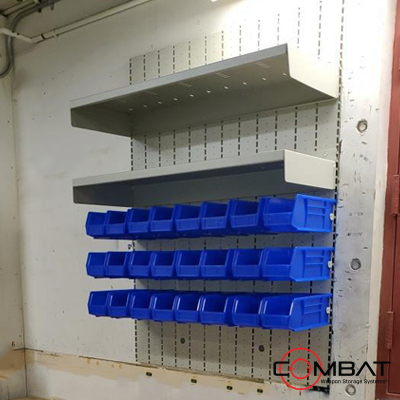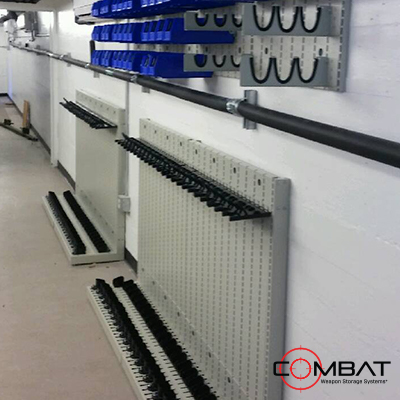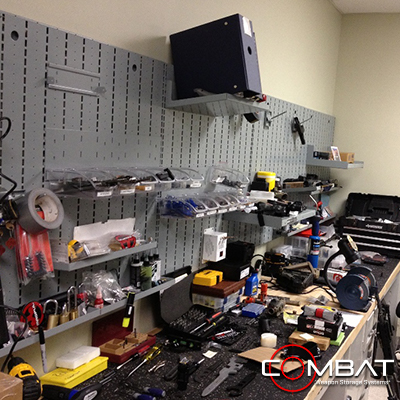 Other Combat Weapon Storage Solutions
Duty weapon storage is consistently a grab and go environment, allowing officers in police and sheriff's departments to grab weapons as needed with a custodian allowing access to the armory.
Evidence storage in Property Rooms has controlled access restricting who can enter the space. This is the perfect atmosphere for Open Weapon Racks that can store rifles vertically, pistols on pegs or boxed weapons if needed.
High Density Mobile Carriages collapse aisles that would otherwise be fixed with stationary shelving, allowing for more storage. Placing Open Weapon Racks on mobile carriage systems allow for the entire system to be collapsed and lock down as a unit, securing weapons and gear inside.
Security cages provide an extra layer of protection between a room and materials. Installing open weapon storage inside of a security cage controls the space by reducing access to weapons and gear.
Double sided weapon shelving creates aisles that are fixed with rows of shelving coming off the wall. A great example of this layout is what you find in the supermarket or a library with fixed rows of double sided shelving. This application stores a large quantity of weapons with weapons on both sides of the shelving.