In addition to weapon storage inside of arms rooms, Secure Gear Storage Shelving allow armorers to store non-serialized items efficiently. Weapon mounts, Pelican cases, and bulk storage cases can be found stacked on the floors or on top of weapon racks inside of arms rooms leaving behind a mess.
Secure Gear Storage Shelving including bulk storage racks and steel storage shelving allow armorers to present a cleaned up arms room with proper storage of these non-serialized items.
In some cases, we have integrated shelving storage systems into high density weapon storage systems with the carriages locking down the system providing additional security for the items.
Securing shelving with lockable doors adds another layer of security to open shelving system.
SECURE GEAR STORAGE SHELVING – FEATURES
Various widths and depths available
Adjustable shelves allow for multiple height clearances
Various Shelf Types – Steel, Corrugated Steel, Waterfall Wire Decks, Wood Decking
Bulk Storage Racks provide high shelf capacities in excess of 1,000 lbs for large weapon mounts
Shelving can be free-standing or mounted to mobile carriages
SECURE GEAR STORAGE SHELVING – SPECIFICATIONS
Shelving heights available up to 10′ for standard steel shelving & taller for industrial shelving
Shelving widths are 36, 42, 48″ W for standard units and 60, 72, 84, 96″ W for wide-span shelving
Shelving depths will vary by type of shelving, 12, 15, 18, 24, 30, 36″ D and more depths available if needed
Shelving weight capacity is dictated by the type of shelving system, shelf loads into the thousands of lbs are available
TYPES OF SHELVING SYSTEMS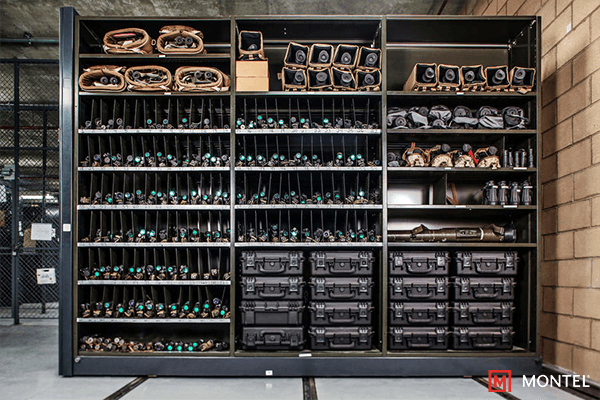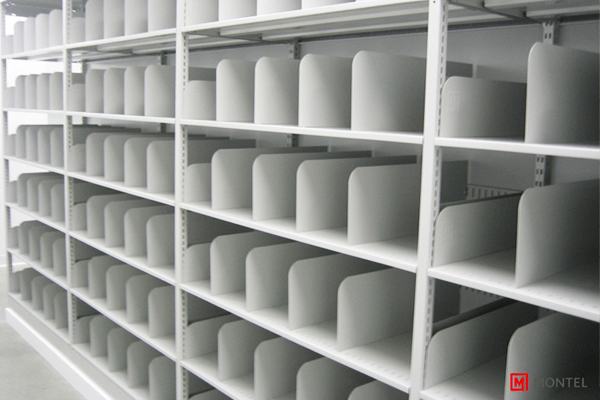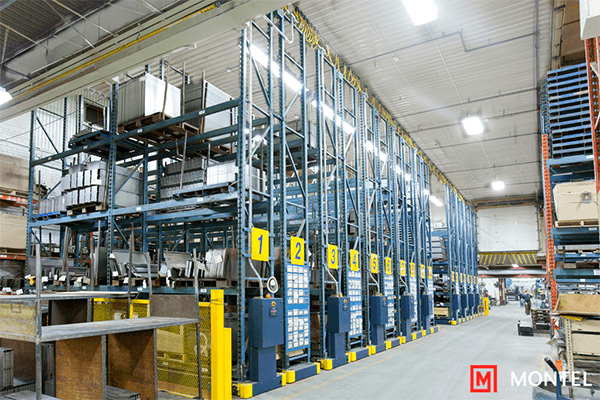 The hybrid four-post system permits both kinds of shelving at once: either 16-inch back-to-back shelving separated by a central divider, or 32-inch full-depth shelves. This is great for efficiently storing both larger and smaller items within the same unit, on full-depth and back-to-back shelves respectively.
L & T Shelving gets its name from its unique construction allowing endless expansion. Add sections to an existing installation by using "T" uprights as common center posts and finish with "L" uprights. It is the versatile, cost-effective and low-cost solution to all your storage requirements. 
Our Bulk Storage Shelving is designed for storage of heavy commercial &/or industrial loads. Bulk Shelving / Bulk Racks offers a reliable solution for gaining control of your inventory. They come in a variety of sizes and can handle several weight capacities.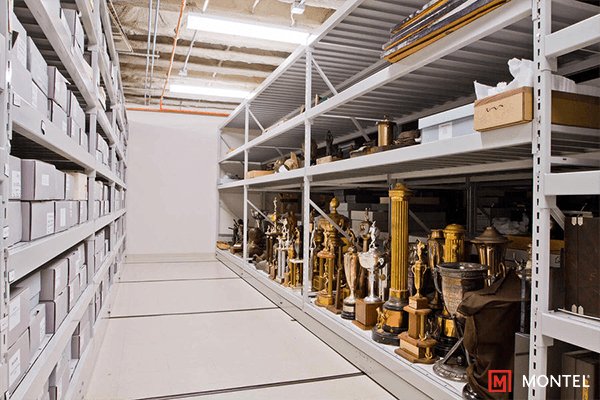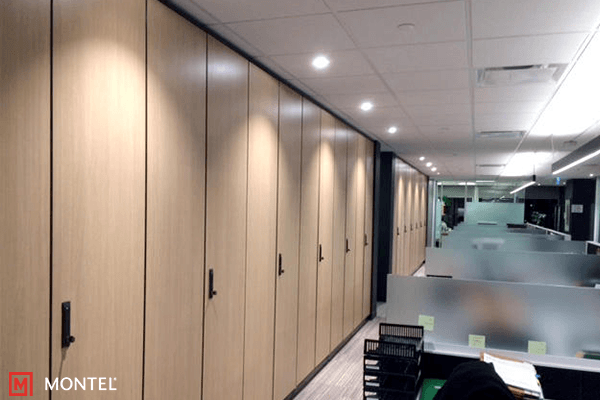 Industrial Clip Shelving is the best choice for storing heavy, bulky items in factories or warehouses. Shelf spans of 96″ w x 54″ d are available. Uprights are pre-welded for fast assembly and load capacities up to 10,000 pounds per upright. Two styles of beams and deck supports lets you choose between particleboard, plywood & wire decking.
Wide Span Shelving includes four standard components with many other options available, shelving uprights, shelving beams, shelf supports and shelves. When it comes to value without compromising performance you're talking about Wide Span shelving. Its fastening mechanism combined with a versatile array of components means it fits all your storage needs.
Refine filling and cabinet storage in your office, business or practice with our case-type shelving, compatible with our mobile storage systems. With our Cabinet-Style case-type shelving, you can make your operations better organized and more productive. This system is compatible with our mobile carriages, opening up further storage possibilities.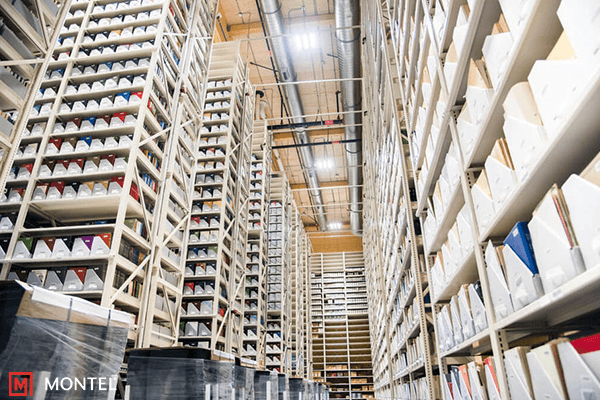 Hi-Bay Shelving Systems can be designed to reach up to 35 feet (10.7 m) in height. It can be installed on mobile carriages and will improve your workflow as well as productivity. Its design redefines space and cost efficiency to use on-site space for more valuable and profitable functions.