How do armorers keep track of sensitive serialized items inside of arms rooms?
How long do full inventories take inside your armory?
Ask about how to utilize DLA TLS (Tailored Logistics Support) contract.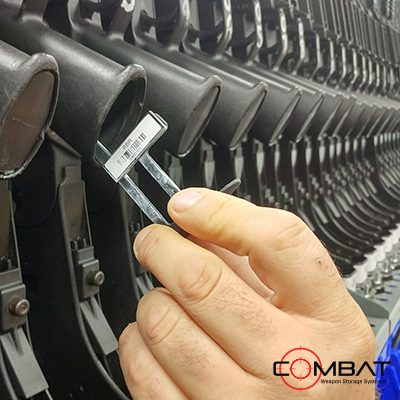 Weapon Inventory Tags are used to hang from weapons as identifiers inside of weapon racks.
There are varying types of weapon inventory tags available including printable 3 piece perforated tags, printable tag sheets, RFID Tags for weapon tracking and also GSM and GPS tags with active batteries for advanced tracking capabilities.
Most armories are familiar with the red DNI/DNA (Do Not Arm; Do Not Issue) tags on weapons, indicating a need to not issue a weapon for any array of reasons. These tags can be hung from weapons in weapon racks with a string tie.
Most armories utilize paper receipts or weapon cards for checking in and out weapons from the armory. Using Weapon Inventory Tags will get more information on the tag for the armorer to review.
RFID tags are concealed tags used specifically for tracking items that will be checked in and out of the armory as well as inventoried with a portable or fixed RFID reader. RFID includes a 25 digit serial number that when married with the serial number of a trackable item in a database can be used for inventory management purposes.
Weapon Inventory Tags are available in different sizes and materials and are generally used to hang from a weapon or vacant slot within a weapon rack and can have an assortment of identifiable data printed on the tag to help the armorer stay organized.
GSM is a microchip much like inside of your cell phone that is waterproof, shock resistant, temperature tested to extreme conditions and environments, does not interfere with the operation of the firearm, fits into or on almost any firearm, alerts when shots are fired and more.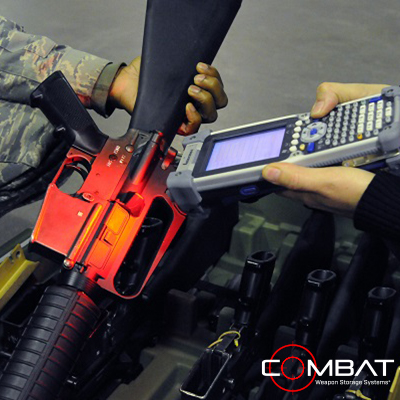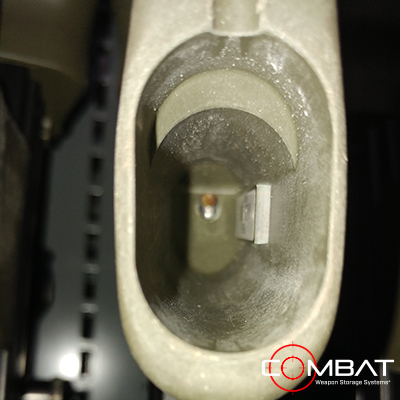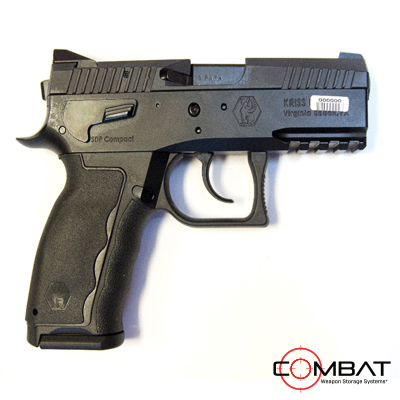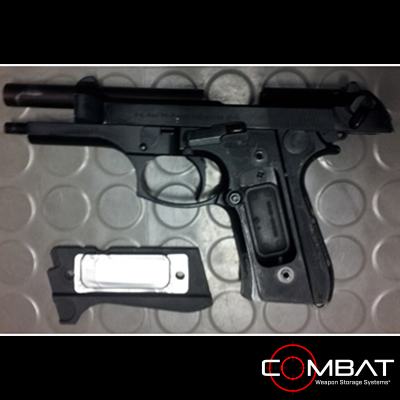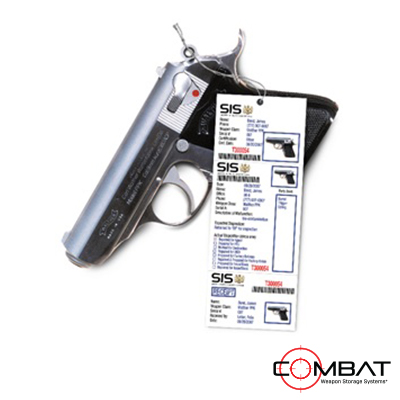 Weapons, gear, ammo and containers can be tagged with bar code labels, to enable rapid and accurate tracking of weapons during issues and returns.  Bar coding is an excellent stand-alone technology for tracking objects stored in an armory, issued and returned.
Weapons, gear, ammo and containers can be tagged with RFID tags, to enable passible tracking and engagement of security infrastructure.  RFID tags are most often placed in weapon grips, though RFID weapon and object tags can also be placed on the exterior of weapons, gear, ammo or containers.
When weapons are returned to an armory or repair depot, custody of the weapon must be transferred to the armory or depot, and the person that submitted the weapon should have proof-of-transfer.
GSM Weapon Accountability & GSM Weapon Tracking
GSM Weapon Accountability is accomplished with small GSM weapon tags that typically fit within weapon grips, or can be placed anywhere on a weapon desired. The GSM weapon tags are detected by GSM towers to provide an exact location of tagged weapons, anywhere and at all times. If weapons or lost or stolen, the weapon can be tracked using Google Maps or similar programs to see the weapon's location and movement real-time.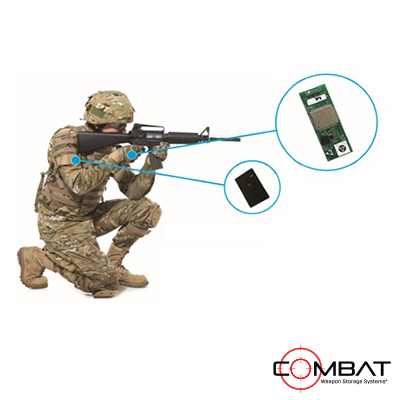 GSM Weapon Shots-Fired Tracking & Alerts
We utilize the world's smallest, encased tags with GSM microchip that fit within the grips of long arms and pistols, and which can be placed anywhere on weapons desired. The microchips are typically installed inside the handle of the firearm out of sight, making the ARMS GSM solution discrete and non-visible. Aside from the extremely small size of the microchip which allows it to fit to almost any firearm, the technology built inside the microchip is particularly impressive.
Operating through GPS and GSM technology, the microchip boasts the features of tracking, identifying when a firearm has been fired, direction of shots fired (optional), and being able to recognize that a firearm has been stolen or in unauthorized use. With regards to the latter, each handler of the relevant firearm would be issued with a 'smart' card, allowing for communication between the handler of the weapon and the microchip embedded inside the weapon itself.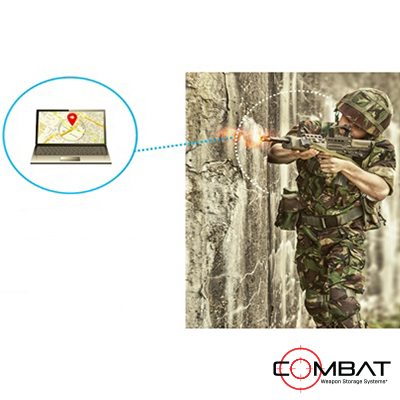 Armory Inventories & Find Needed/Missing Weapons
Armories and depots are under intense scrutiny relative to weapons accountability.  ARMS assignment, issue and return processes are designed and function to ensure that all weapons, gear and ammo that are transferred update the locations of the objects to the officer or soldier that received the weapons, gear and ammo.
It is equally critical to inventory the armory after each shift-change, and periodically for complete depot or armory audits.  Accurately tracking assignments, issues and returns, and, periodic armory inventories ensure real-time data and accountability of all weapons and the locations of all weapons at all times.